P. Goddard & Sons
The Ham, Brentford
Acting on behalf of P. Goddard & Sons, Planning Potential have secured permission for a unique self-storage building by the River Brent.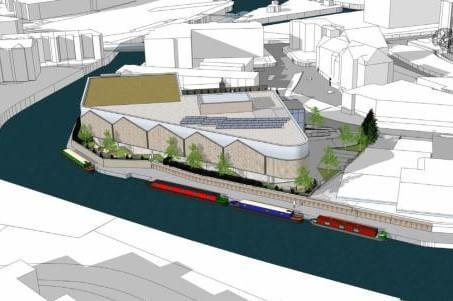 The site sits next to the River Brent, in an area rich in industrial heritage. It had been used by our client for a number of years as a storage yard for scrap and building supplies. With nearby Brentford Town Centre being a focus for considerable regeneration, it was recognised that the site presented an ideal location for a self-storage unit, providing small to medium size storage spaces that could cater the incoming community.
We worked closely with Hounslow Council's urban design and heritage officers to ensure the design of the building reflected the nearby historic canal-side warehouses, incorporating a screen influenced by traditional warehouse roof design. We also paid considerable attention to providing improved public space along the towpath, with new planting and a pocket park available for use by the whole community.
Communications Potential carried out a full public consultation with a well-attended public exhibition. We were able to demonstrate our client's commitment to improving their sites and their contribution to Brentford and received considerable levels of public support.
The application went in front of Hounslow Planning Committee with no registered objections and was passed by eight votes to two.
Summary of achievements
Assessing potential of the site and engaging in pre-application discussions
Collaborative and negotiation with the LPA
Securing planning approval at Planning Committee
The success represents the first step in unlocking future sites for potential development, contributing to Brentford's regeneration