Station Road Retail Ltd
Cottingham, East Riding of Yorkshire
Planning Potential secured permission for a retail-led regeneration of a rundown and out-of-centre area in Cottingham in the East Riding of Yorkshire. The proposals involved the demolition and conversion of existing commercial premises and their replacement with a large format food store – the first in the town.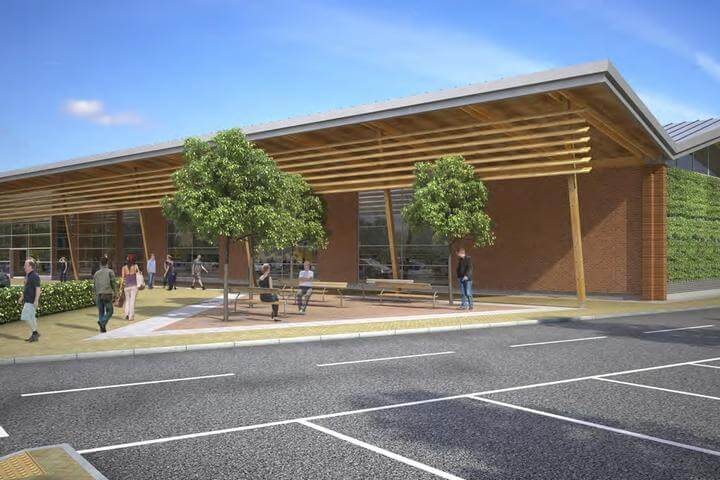 The proposals also involved the renovation and change of use of a Grade II Listed railway goods shed.
We originally provided advice to Station Road Retail Ltd in the form of an appraisal, highlighting the lack of main food shopping choice in Cottingham, resulting in trade leakage to neighbouring Beverley and Hull.
The application was strongly opposed by local residents, ward councillors, Network Rail and East Riding Council and was recommended for refusal by planning officers.
We took a proactive approach to negotiations with Network Rail, securing a viable contribution for a new footbridge. Through effective negotiations and working relationships we were also able to secure a 'balanced' officers' report, while a concerted PR campaign provided councillors with key information.
All this led to the officers' recommendation for refusal being overturned at planning committee. Planning was approved subject to Section 106 and conditions which were later agreed.
Summary of achievements
Strong project management leading to a recommendation for refusal being overturned
Co-ordinating the preparation and submission of a planning application
Provision of a Planning & Retail assessment
Coordination of detailed discussions and negotiations with officers,
council consultants and Network Rail, including:

Commissioning a new household survey to establish the potential for
'linked trips' and trading characteristics of local stores
Negotiating a 'balanced' officers' report
Creating a PR programme to persuade local community and councillors with key information to inform a positive decision at planning committee