Redrow Homes
Rayne Road, Braintree
In April 2018 Planning Potential secured planning permission for the development of 127 new homes, including a policy compliant level of affordable units (30%) in Braintree. The site benefited from an outline planning consent, and Planning Potential worked hard with the client and Braintree District Council to secure a delegated decision for a full application.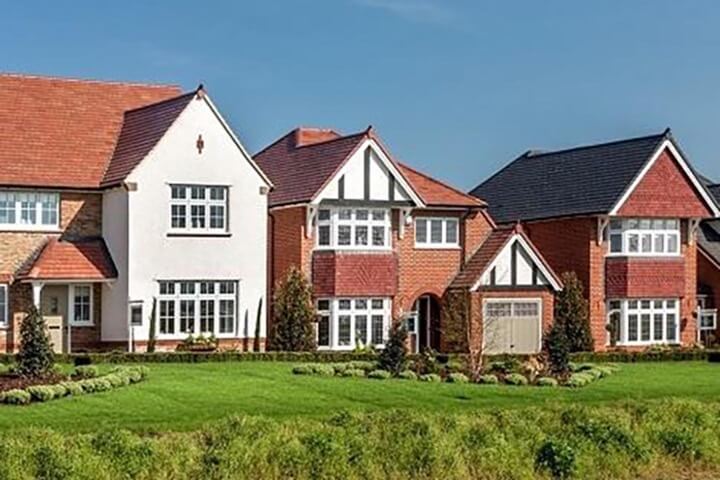 Planning Potential were instructed by Redrow Homes in April 2017, to originally manage the preparation and submission of a planning application for the approval of reserved matters, pursuant to the outline planning permission for 136 dwellings. However, following a pre-application meeting with Braintree District Council in June 2017, it was agreed that a full application would be submitted instead of a reserved matters application. This was, in the main, due to errors in the outline permission occurring prior to Redrow purchasing and being involved in the development of the site, such as being unable to lawfully access the site. Planning Potential also agreed with the Council that a new full application, if supported by relevant justification, could also achieve an increase in storey heights, despite the outline permission restricting the development to two storeys. In order to provide for a better form of development, it was agreed with the Council that Redrow would slightly decrease the number of units proposed on site from 136 to 127. This allowed for a policy compliant scheme and enabled Redrow to substitute their own house types into the development, whilst beneficially enhancing a green corridor through the centre of the site.
Three pre-applications meetings were held with the Council, through which the design evolved, and the matters agreed at outline were progressed as part of the full application.
Public consultation was carried out by Communications Potential, including a development newsletter to local residents and a presentation to the parish council. The parish council had significant concerns ahead of the application being submitted, however thanks to careful engagement, they did not proceed to object to the proposals.
We worked hard with the planning and design officers at Braintree District Council following submission, to ensure that the scheme progressed, and indeed a signed S106 and delegated decision were received within 20 weeks of submission. Due to the detailed pre-application meetings with the Council, very few changes were made to the scheme during the planning application process.
Alongside the submission of the full planning application, Planning Potential co-ordinated and submitted a separate application for a temporary 'haul road' to allow construction vehicles onto the site. The application was approved in February 2018 and work is currently underway on the construction of the road.
Planning Potential are currently co-ordinating and submitting all the necessary pre-commencement planning conditions relevant to the full permission, to allow Redrow Homes to start on site in the coming months.
Summary of achievements
Provision of pre-application advice to client and design team
Project management
Full review of planning application documents and input into revisions
Preparation of a robust planning statement to support the planning submission
Full co-ordination of the full planning submission
Monitoring of the planning application through to a successful outcome
Retained by the client to continue to submit conditions and subsequent ongoing liaison with the Council