Private Client
Barnet, London
Planning Potential were successful in assisting our client to secure permission for a new 4-bedroom detached dwelling on an infill site in Barnet.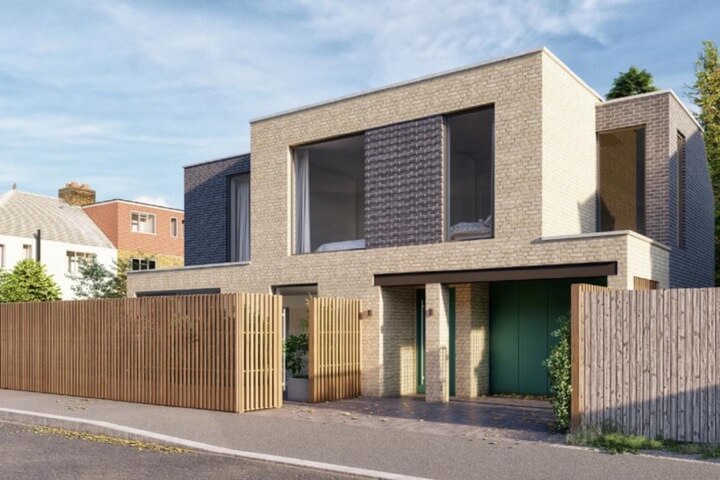 Our client commissioned us to assist them in securing a new 4 bedroom detached family dwelling on an existing infill site on a residential street in Barnet. The contemporary 4-bed family home is designed to be sympathetic to its location and subservient to neighbouring properties making excellent use of this tight site.
Importantly, through convincing justification, we were able to prove that the dwelling would be sensitively positioned; the materials would help blend with surrounding properties and that the provision of amenity space would meet the Council's standards. Through research, we were also able to prove that the dwelling would be very similar to other London Plan 'Exemplar development' for infill sites on small street facing plots.
Despite the compelling case made, residents objected to the proposals, but we were able to assist our client at Planning Committee, ensuring that Councillors were informed on proposals prior to the Committee meeting and also providing the Committee address. Ultimately, the case was approved at Planning Committee and our client is delighted with the result!
Summary of achievements
Ensuring development of a small street facing infill plot in Barnet
Provision of advice in respect of infill sites, providing comparable examples from the London Plan
Convincing justification through the preparation of a Planning Statement
Securing a positive decision at Planning Committee