Private Client
Hays Mews, Westminster
Using a clever strategy, we advised our client on how to use their permitted development rights alongside a robust planning application to achieve an extension of their mews property located within a conservation area, which were initially resisted by the Council.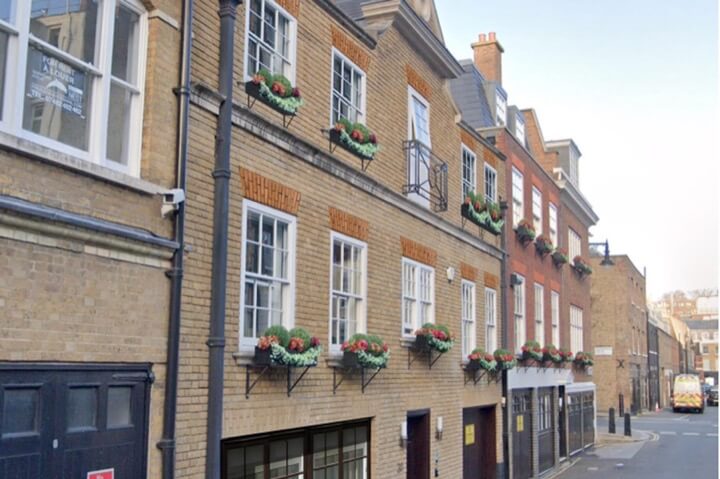 Our client was keen to make a series of alterations to their mews property which is located within the Mayfair Conservation Area. We advised that whilst the site was located within a conservation area, the fenestration works were permitted development, including a new large feature arched window.
We prepared and submitted a pre-application submission to Westminster City Council (WCC) which covered both the permitted development elements and the wider works. The conservation officer had an in principle objection to the raising of the parapet and insertion of the new row of windows as they felt it would harm the character of the property and conservation area by changing it from a traditional two-storey mews house to a three-storey house. They also felt the large arched window was inappropriate and would be likely to require consent.
In view of the Council's position, we formulated a strategy for the phasing of various applications and the implementation of works. The first step was to submit a Lawful Development Certificate (LDC). Using case law to strengthen our case, the Council had no choice but to grant the certificate, pointing out in the officer's report that the arched window would not have been supported if planning permission was required, demonstrating just how important the strategy was for our client.
The second step was to ensure that the works which were permitted development were well underway at the time of submission of the planning application for the roof works and raising of the front parapet. This was important as the Council or an appeal inspector could have imposed a condition on the grant of planning permission removing permitted development rights, which would have overridden the granted LDC.
For the planning application we interrogated the planning history and previous appeal decisions on the site and built a robust case, in conjunction with heritage consultants, for the raising of the parapet and the extra row of windows which was fundamental for our client. Before and after visuals also helped to demonstrate that there would be no harmful impact on the street scene or wider conservation area. The implemented planning strategy meant that our client did not need to make any concessions on their refurbishment and extension plans and all works were approved.
Summary of achievements
Advice on permitted development
Strategy formulation and coordination of consulting team
Securing consent for the LDC and Planning applications