Private Client
Kensington, London
Swift permission for refurbishment and extension of a Grade II Listed Building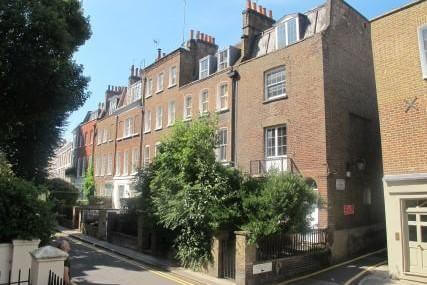 The property is Grade II listed, dating back to 1728, and is located within the Kensington Conservation Area.
Our client purchased the property in March 2016 and at that time it was clear that the house had been left alone for many years and needed much attention to restore it to its former glory making it appropriate for 21st century living.
The proposals included for a significant refurbishment scheme including for the substantial demolition to the listed building in favour of new extensions at ground, first and second floor levels. The proposals also included for several changes to the external elevation of the property. Internally, the property still holds elements of its 18th Century past, and the proposals included for various changes to bring the property up to modern standards, whilst ensuring that the historic elements were retained and respected.
Both the planning and listed building consent applications were approved under delegated authority within the 8-week timeframe and importantly received no objections from key stakeholders or local residents. In addition, only one planning condition was attached to the decision - the submission was comprehensive enough that much of the detail required by the Council had been provided from the outset.
Summary of achievements
Preparation and submission of pre-application advice request, including meeting with planning officers
Preparation and coordination of planning and listed building applications including liaison with co-consultants and preparation of Planning and Heritage Statement and Design and Access Statement
Successful monitoring and overall management of the project culminating in an 8-week determination under delegated approval with no neighbouring objections
Discharge of 1 planning condition attached to the permission / consent
Provision of strategic planning advice in respect of the rest of the property and its grounds