Private Client, Palms Hall Farm
Northallerton
Planning Potential secured a delegated approval, from planning officers, for a detached agricultural dwelling in the open countryside. The permission enabled the ongoing, organic growth of a long-established rural farming business.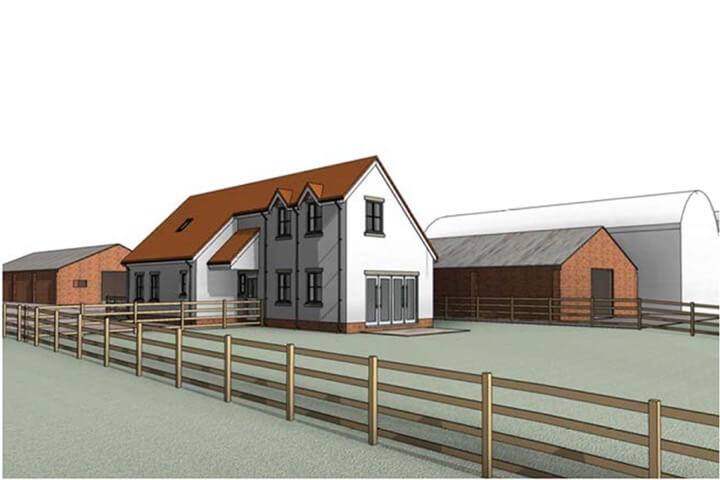 The application sought permission to redevelop a vacant agricultural storage building and abandoned feeding tower, which formed part of a wider farmstead, into a detached agricultural worker's dwelling for the existing farm manager and his family. Securing permission for this dwelling was important, as it meant the farm manger could continue to stay onsite at all times, facilitating the highest standards of animal husbandry and welfare, whilst also offering suitable accommodation for his family.
The benefits of the planning permission were actually twofold. The existing on-site cottage previously occupied by the farm manager and his family was becoming increasingly unfit for purpose. By securing consent for the creation of a new, purpose-built dwelling, the existing cottage could also be renovated and made available for the farm manager's assistant, and other personnel as the business grows.
By preparing a detailed planning application, and working closely with architecture: ab, we were able to showcase the benefits of the proposal, drawing reference to pertinent local and national policies. These policies included supporting the sustainable growth and expansion of all types of business and enterprise in rural areas and promoting the development of agricultural businesses (NPPF paragraph 83).
By maintaining regular contact with the case officer throughout the consideration of the application, we were able to allay all comments and concerns raised by planning officers and successfully demonstrated the exceptional circumstances required to overcome the presumption against development in the countryside. The application was approved in January 2019.
Key achievements
Enabling the ongoing, organic growth of a long-established rural farming business
Securing a delegated consent from officers, rather than a determination by council members at committee
Addressing all comments and concerns raised by planning officers
Demonstration of the exceptional circumstances required to overcome the presumption against development in the countryside