Change of Use Applications
Canary Wharf Estate
Planning Potential worked with Canary Wharf Group to securing planning permission for changes of use on the Canary Wharf Estate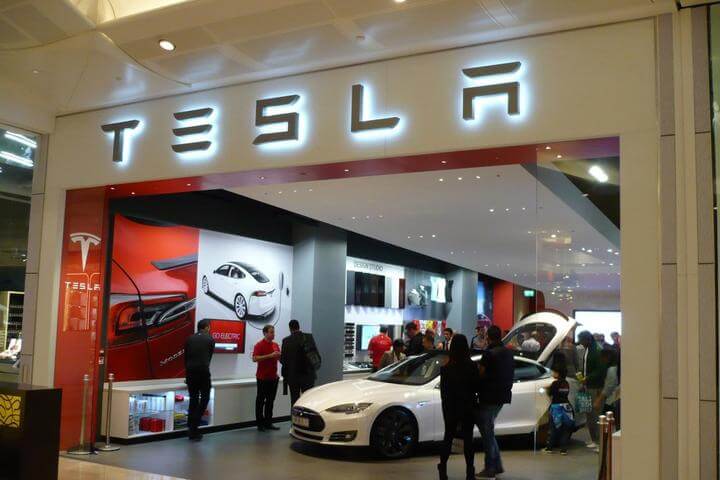 Tesla: Change of use from A1 to flexible A1/sui generis (car showroom)
In October 2016, Canary Wharf Group asked us to assess the prospects of achieving a change of use from A1 to a flexible A1/sui generis (car showroom) use, on behalf of global electric vehicle brand, Tesla. In order to combat the loss of an A1 unit, we devised a strategy which would allow a flexible use of the unit between A1 retail and car showroom. We worked with the local authority, alleviating any concerns during the process and again achieved permission within the 8-week deadline.
Change of use from D1 to A1
In March 2016, we were asked to assist with a change of use from D1 (Private Dental Practice) to A1 (Retail) at Churchill Place, Canary Wharf. The proposals included a loss of community facilities, which would be contrary to policy; however, we were able to demonstrate that replacement facilities would be provided elsewhere on the estate. We established a positive relationship with the council officer and secured permission within six weeks of submitting the application.
Change of use from A1 to mixed A1/D2 (gym)
In December 2016, we were asked to prepare an application for the change of use of a single retail unit (A1) to a smaller retail unit (A1) and a mixed retail and fitness studio unit (A1/D2). The intended gym occupant was a new and innovative company, with a focus on high intensity class-based fitness. The sale of gym clothing and a juice bar provided a retail arm to the fitness studio. We were able to convince the council that the proposals would benefit the centre, as a significant proportion of the retail frontage would be retained whilst also providing important gym space to serve workers, residents and visitors to Canary Wharf.
Change of use from parking facilities to retail storage/food preparation
In 2017, we were successful in obtaining planning permission for the loss of vehicle parking facilities to enable the demand for retail storage and food preparation areas to be created within the estate. We worked closely with a transport consultant to demonstrate that the loss of parking facilities would not have a harmful impact and that there was an over capacity, with the loss of some spaces justifiable.
Three such applications were made throughout the year with the loss of 81 motorcycle spaces justified in Canada Place Mall, a further 6 motorcycle spaces and 7 car parking spaces justified at Cabot Place West, and the loss of 29 motorcycle spaces and 23 car parking spaces justified at Cabot Place Promenade.
BrewDog: Change of use from A3 to A4
In June 2018 we were instructed to apply for planning permission to change the use of the existing Jamie's Italian restaurant at Churchill Place to a BrewDog (A4 bar). Planning Potential's extensive knowledge of working with pubs and bars indicated that although the retention of pubs is often prioritised in planning, the creation of new A4 uses can often be a significant challenge. We therefore approached the application carefully with a particular focus on both the vitality and viability of the centre and the impact on residential amenity.
With a careful analysis of the local area and planning history for this part of the estate, we were able to confidently demonstrate that the proposals would not have a negative impact on residential amenity whilst also providing a suitable supporting use for the retail function of the centre.
BrewDog were able to open their doors to the public in October 2018 as a result of our swift turnaround on the application.
Change of use from A1 to D2 (gym)
In August 2018 we were instructed to submit an application for the change of use from A1 to D2 gym. The site consisted of just under 500 sqm of retail space that had been vacant for just 2 months.
Planning Potential were able to demonstrate via a survey of the centre that this part of the estate had a strong retail provision but with no gym provision. With the retention of an active frontage and some retail provision focused at the front of the gym, it was argued that the use would support both the retail and leisure functions of the centre.
We were therefore able to overcome any requirement for marketing and persuade officers that the proposed use would not harm vitality and viability.
Consultation representations
Our work with the Canary Wharf Group has also included the review and analysis of MHCLG's consultation on improving the use of planning conditions. We liaised with our client, to understand how they felt about the Government's proposals, and submitted representations on their behalf. We then monitored the representations and provided our analysis when the consultation feedback was issued.
Summary of our services
Preparation, coordination and monitoring of a variety of successful planning applications;
Identifying potential issues early and providing the necessary justification at application stage;
Preparation and submission of representations to MHCLG consultation, communicating our client's interests;
Close liaison and negotiation with the Local Planning Authority.