Canary Wharf Group
Henry Moore's sculpture 'Old Flo'
Planning Potential bring 'Old Flo' back to her East London home.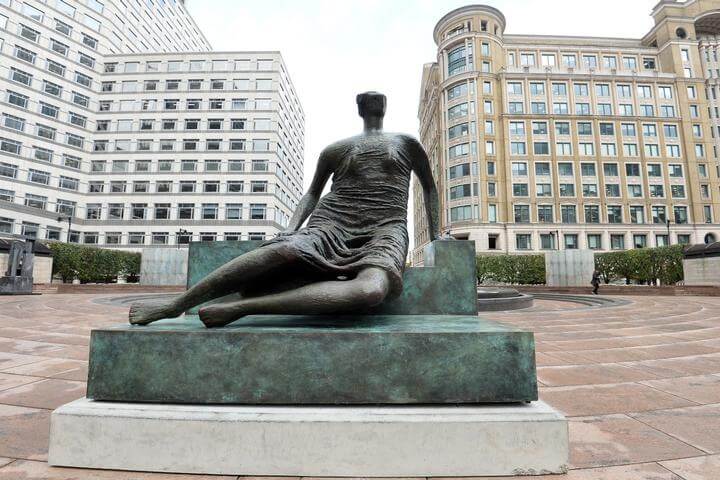 Planning Potential were delighted to be asked to assist on bringing 'Old Flo' back to her East London home of Tower Hamlets. The sculpture of a seated draped woman is the work of Henry Moore and was created in 1957 using 1.6 tonnes of bronze.
Initially installed on the Stifford housing estate in Stepney (now demolished), 'Old Flo' was moved to Yorkshire in the 1990s to form part of a sculpture park. After years of custody battles, a 2015 High Court ruling confirmed that she did belong to Tower Hamlets.
One of Planning Potential's more unusual planning applications, we were able to turn around the application quickly and push through a decision within 5 weeks of submission.
Summary of achievements
Submission of a planning application under tight timescales
Pushing an application through to determination within 5 weeks of submission
Positive working with the Local Planning Authority to obtain delegated permission
Bringing 'Old Flo' home!