Canary Wharf Group
Wharf Kitchen
Planning Potential secured planning permission on behalf of Canary Wharf Group for a change of use of 736 sqm of A1 floorspace to a food court (Sui Generis).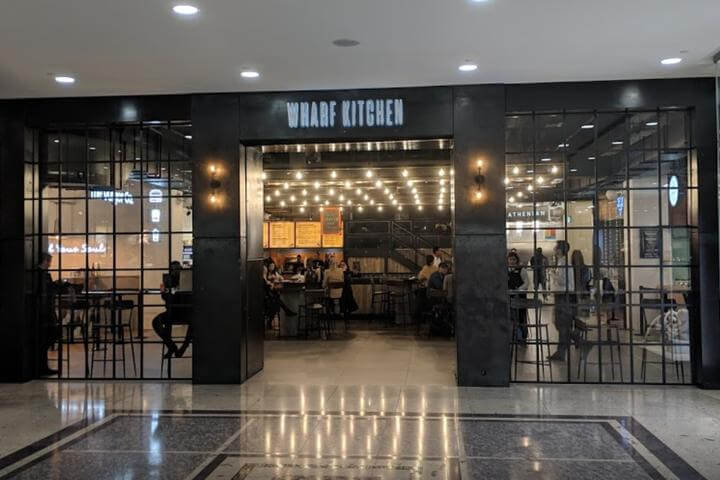 Planning Potential were successful in obtaining planning permission for the Wharf Kitchen, an open food court with eating options arranged around the perimeter of a central sitting area. The food court was proposed to replace an A1 retail unit that had been vacant for approximately a year. It was successfully argued that detailed marketing was not required to justify the loss of the large A1 unit and that the provision of a food court, something that was in high demand within this part of the estate, would enhance the vitality and viability of the centre. The loss of retail space was also justified by the fact that the proposed food court would have an element of A1 function with a number of units selling coffee, cold drinks, and cold or reheated snacks which would usually fall within the A1 use class.
Furthermore, we were able to demonstrate that this part of the estate had a strong retail presence and the proposed use, which would include elements of A3 and A5, would support this predominant function. The justification also drew upon the potential for the proposed food court to increase and diversify the cultural and leisure function of the centre whilst also allowing for an increased number of jobs in comparison to a retail unit of a similar size.
Wharf Kitchen is now open to the public and currently boasts 7 vendors with food options including The Vurger Co. (vegan burgers), Mama's Jerk (Caribbean street food), and Paleo Supply (super food inspired meals).
Summary of achievements
Justification for the change of use of a large retail unit to an alternative use within the town centre;
Positive working with the Local Planning Authority to obtain delegated permission.