ALDI
Deal, Kent
Despite strong and effective local resistance to the loss of trees on site, Planning Potential were able to secure planning permission at Committee for the redevelopment of this town centre site in Deal for a new Aldi store.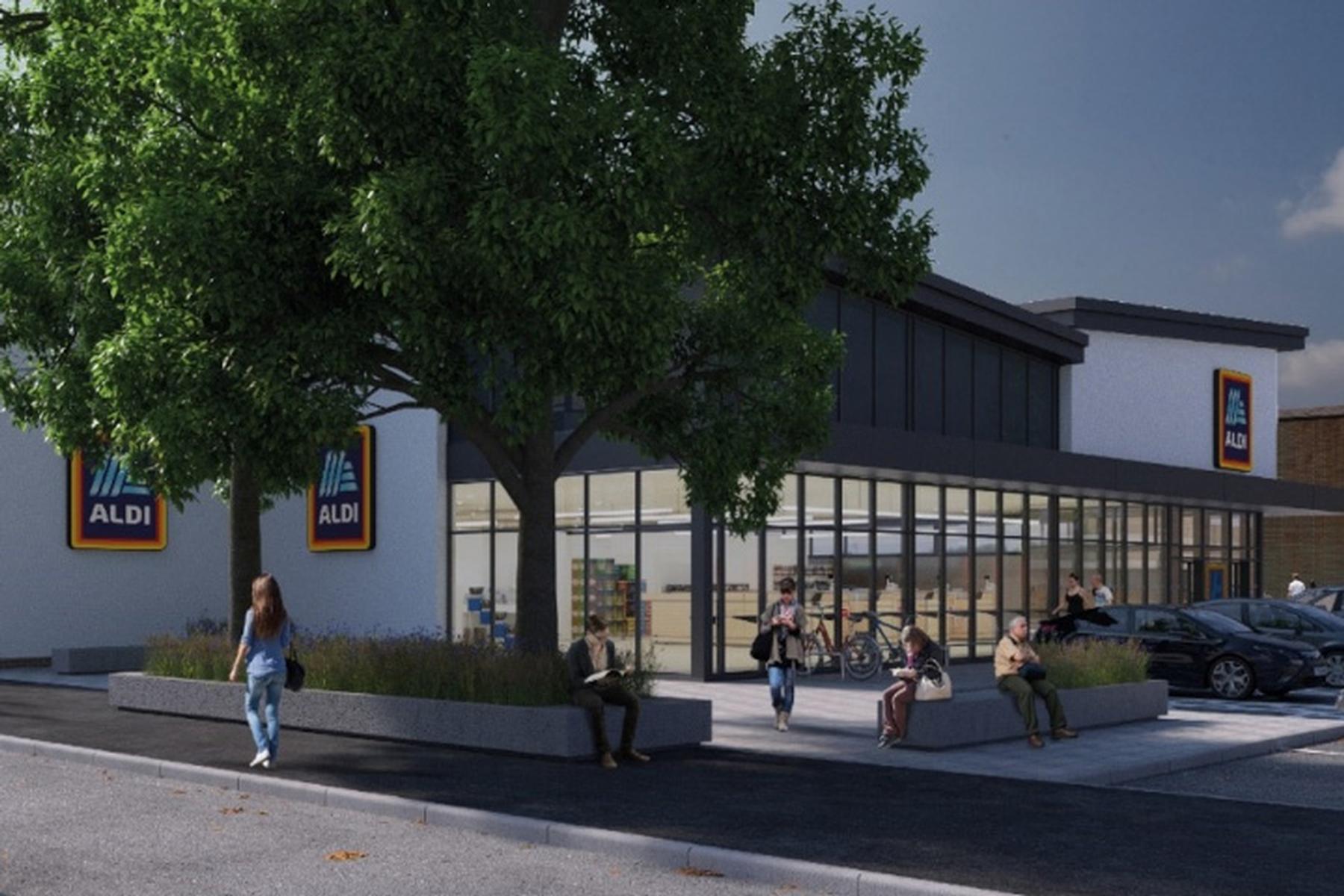 Planning Potential initiated pre-application discussions with Dover District Council in May 2017 to discuss the redevelopment of a Coop food store with residential above to deliver a standalone Aldi store. Whilst the site is within the town centre, the Council were keen to explore a mixed-use scheme and retaining the many trees across the site which would have made the scheme unviable for Aldi.
We were able to demonstrate that there was no requirement for continued mixed-use on the site and secure significant local support for Aldi delivering a store to enhance the town centre retail offer and aiding local vitality and viability. Working alongside our sister company, Communications Potential, we conducted an extensive community consultation exercise, engaging with local stakeholders, residents and businesses. This resulted in a very high level of support for the application – with 93% of consultees expressing support for the scheme.
Despite this high level of support, a locally influential minority led by the Green Party and Ward Councillors strongly objected to the loss of trees on site and were successful in encouraging enough Members on Committee to initially refuse the application in September 2018.
Working with Officers and securing the crucial support of the Leader of the Council and other key stakeholders, Planning Potential were successful in turning around what was initially a disappointing result by swiftly submitting a new application in October 2018 and securing permission at Committee second time round in December 2018 – only 13 weeks after the first refusal at Committee!
The swift resubmission and positive result by the of the end of the year ensured Aldi were able to stick with their original construction programme, whilst ensuring the now vacant site would quickly be regenerated to the benefit of Deal town centre and its residents.
Summary of achievements
Coordination of pre-application discussions with the local planning authority
Coordination of planning application preparation and submission
Achieving an overwhelming public consultation response, with 93% supporting proposals
Project management of the consultant team
S.106 negotiation