43 Bellenden Road
Peckham, London Borough of Southwark
Planning Potential have recently secured planning permission for the redevelopment of 43 Bellenden Road, Peckham, to deliver nine high-quality homes.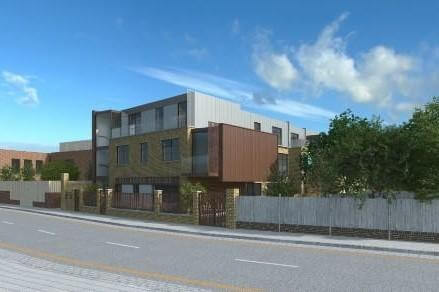 The approved scheme comprises the demolition of a photographic studio (B1 use) and associated residential dwelling (C3 use) for the construction of a three storey (plus basement) car-free residential scheme, situated next to the Holly Grove Conservation Area in Peckham, South London.
Working closely with our client and Southwark Planning Authority throughout the planning process, we coordinated the preparation and submission of the planning application, including a productive pre-application advice meeting.
We demonstrated that the principle of a wholly residential development was entirely acceptable on site despite the loss of the B1 use and the proposed design was in-keeping with the surrounding environment, having no negative impact on the setting of the nearby conservation area.
Several neighbour objections were received during the planning process, with neighbours concerned about the loss of creative employment space, overlooking in a tightly constrained urban environment and the modernist design. However, through successful monitoring and proactively meeting with local residents to address their concerns, the scheme positively evolved and subsequently received a positive recommendation from planning officers. As a result, members of the Southwark Council Sub-Planning Committee unanimously voted that planning permission should be granted.
Summary of achievements
Pre-application consultation with the Local Planning Authority
Coordination and preparation of the planning submission, including liaison with various consultants
Ongoing liaison with the planning authority
Carefully monitoring the progress of the application
Responding to planning authority concerns during the planning process
Presenting and securing consent at planning committee
Consultation with local residents and communications support