News
Playing Catch Up: Pubs and Viability
4 October 2019
"The recent inclusion of public houses within the NPPF (2019) as important community facilities demonstrates that the Government is prioritising the retention of public houses across the country."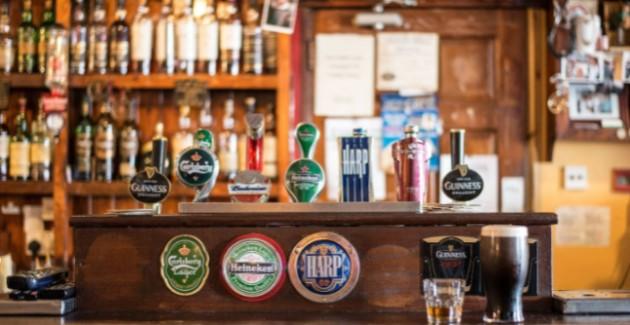 Anyone who has been to a wedding as an evening guest, not quite making the mark for the full day invitation, will be fully aware of the dangerous game of playing catch up. With it glaringly obvious that the day guests made the most of the free wine, you will often find yourself glued to the bar trying desperately to get on everyone else's level. Success in doing so would be made much more difficult should your bartender ask you to prove your sobriety compared to other guests before handing over any drinks…
Public houses are a very important part of British heritage, both culturally and architecturally. However, ever increasing taxes, beer duty, the smoking ban, changes to legislation, and changing customer needs have put a strain on maintaining a viable traditional pub.
It is well documented that this strain has led to closures across Britain. At least 25,000 pubs have closed since the 1970s, with a fall from approximately 75,000 to 50,000 today. It has also been reported that the total number of pubs in London fell from 4,835 in 2001 to 3,615 in 2016, with numbers down in 31 of the 32 London boroughs.
The Campaign for Real Ale (CAMRA) released figures in 2018 showing that 18 pubs a week close across Britain, with 476 closures in the first six months of the year, 13 more than the last six months of 2017.
The figures show how difficult it is for public houses to remain viable. The recent inclusion of public houses within the NPPF (2019) as important community facilities demonstrates that the Government is prioritising the retention of public houses across the country.
Despite this background, there is still a reluctance from some local planning authorities (LPAs) to approve works that will enhance the viability of public houses, whether that be an extension to create a kitchen or dining space, install an extract, provide an external terrace or even just implement a more basic rebrand with more minor works. It is often stated that evidence of viability is required in order to justify these works, but the recent history of pub closures clearly demonstrates that pubs need to stay ahead of the game if they are to succeed. It would be counterproductive to the retention of pubs to require them to be on their knees before allowing them to expand or diversify.
This frustration is often compounded when dealing with listed buildings where proposed works will often help to secure the optimum viable use of the asset i.e. its historic use as a pub. For viability evidence to be produced, a period of losses would need to be recorded, often up to two years, and potentially with a period of vacancy. Such a scenario is likely to shift trade elsewhere making a pub's future even harder to secure, which could lead to a lack of investment in listed buildings, and could ultimately result in closure and redevelopment.
Occasionally, the proposed improvements to the property will impact certain heritage assets and it is then up to planning officers to decide whether the public benefits (such as enhancing a pub's viability, securing the future of a community use, enhancing wider vitality and viability of a centre, or increasing job opportunities) outweigh the impacts.
Whilst many will accept that less than substantial harm can be outweighed by public benefits, there are still a few LPAs who refuse to acknowledge the benefits, without viability evidence. Without specific figures on how the nearby competition are doing with their wet and dry sales, providing viability evidence is extremely tricky. In the context of continued pub closures, the consequences of LPAs maintaining this position needs to be carefully considered.
So, like the sober evening guest at the wedding bar, it is considered that struggling pubs should not have to go to onerous lengths in order to find that level playing field.
We have worked positively with conservation officers across the country to secure works to enhance the vitality and viability of listed pubs. You can read about one such success here.
If you would like advice on any of the above, or would like to discuss matters specific to heritage, then please do get in touch.
Niall Hanrahan, Senior Planner, Planning & Heritage