News
Planning for an Al Fresco Future?
10 September 2021
The Government is considering making outdoor dining a permanent feature rather than a short-term response to a crisis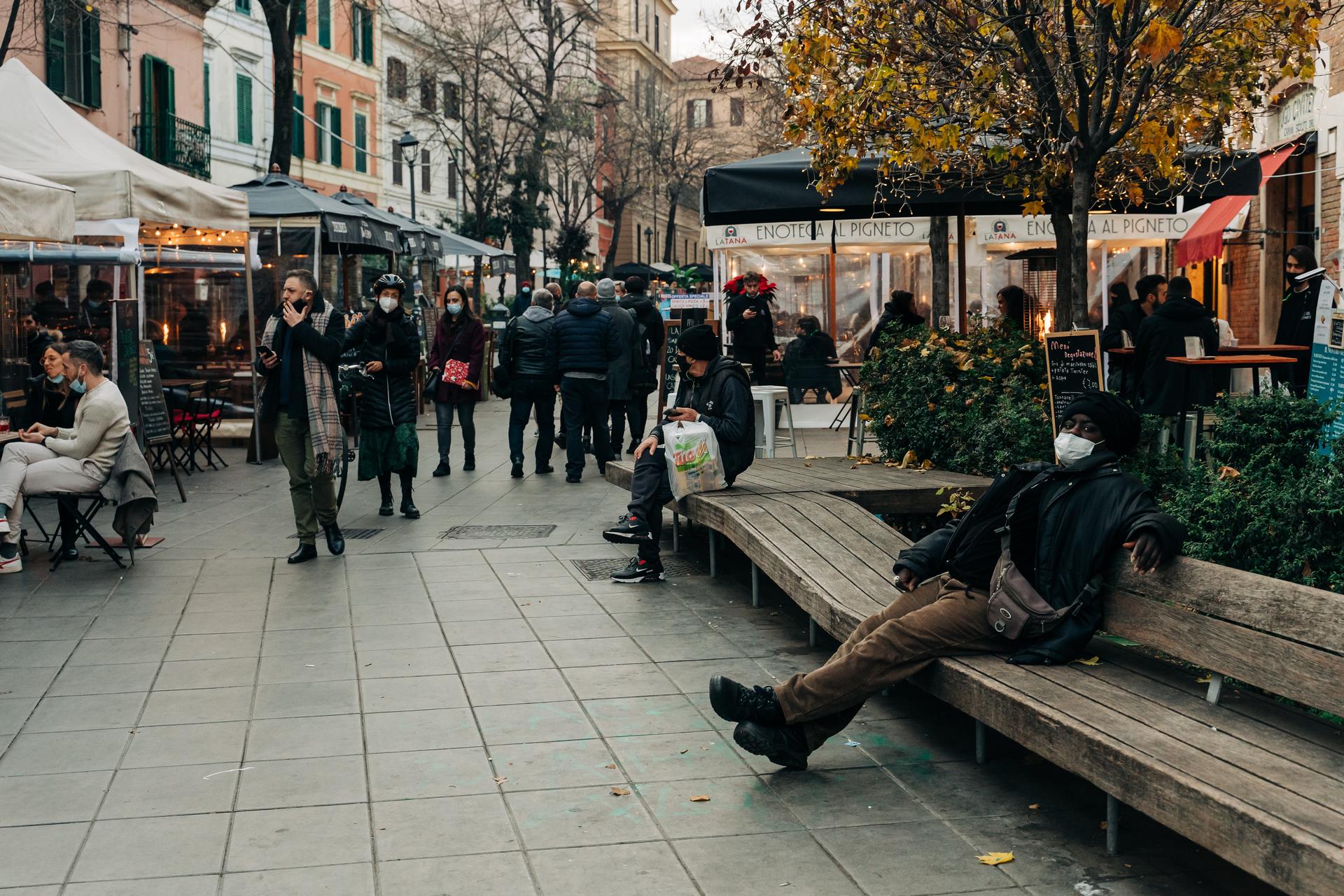 Knowledge of planning policy is essential in my role as an assistant planning consultant but, having worked on many projects for food and drink operators, I'm almost tempted to develop a side-line as a licensing consultant! In recent months, operators have been able to obtain or extend pavement licences for their premises, to allow outdoor seating for people to enjoy (or brave!) the elements whilst having a meal or a beer.
As our Director, Helen Cuthbert, reported in March 2021, our Communities Secretary, Robert Jenrick, declared his determination to make sure "we don't let red tape get in the way of a great British summer". It's fair to say that the changes to the licensing system during the pandemic, increasing its simplicity, have thrown a lifeline to businesses, and many of them are still alive and kicking today.
There have been scenes that we have long wanted to see – with whole streets of Soho, Manchester, Newcastle, and Liverpool being used by pubs, cafes, and restaurants alike to seat their customers outside. Businesses have been able to provide the complete al fresco experience that we have often scratched our heads over and wondered why we had not seen in the UK before.
Many in the hospitality industry say the changes to the system have saved their businesses from bankruptcy after catastrophic losses during the pandemic. Now, although Covid restrictions have been lifted, the Government is considering making outdoor dining a permanent feature rather than a short-term response to a crisis.
That's all well and good; however, like with all things planning, the balance must be struck. In Soho, the centre of London's nightlife, residents say al fresco dining and drinking has disrupted access and created an increased amount noise. As autumn approaches, Soho's quandary is being repeated in towns and cities across the UK, as councils, businesses and residents consider whether emergency measures to facilitate outdoor dining should continue.
In March, Jenrick, announced he would extend temporary provisions on pavement licences –including lower fees and much shorter consultation periods – until September 2022, to help the hospitality industry continue to recover.
However, many councils did not consult with local people on the road closures and other emergency measures introduced to facilitate outdoor dining during the pandemic. The focus was directed towards helping businesses that were not allowed to trade indoors or were barely able to do so because of the requirements of social distancing.
Rather than just being a licensing issue for hospitality operators, is it possible that the provision of outdoor seating and the closing-off of streets might become a significant material consideration as part of the planning process? NPPF guidance and local planning policy places great importance on achieving 'planning balance'. Outdoor seating raises a wide spectrum of issues that need to be weighed up – impact on highways with the closing off of roads; impact on residential amenity with the noise and litter; and, perhaps most significantly, the requirement for businesses to be permitted to operate in a way that supports their economic requirements.
Whilst the High Street is still only just about coping with the shift to online shopping, accelerated by the pandemic, I am firmly of the view that the planning balance needs to be in favour of hospitality and other services that can bring footfall. Residents who choose to live centrally need to accept the lively local character and not expect suburban peace.