Young & Co.'s Brewery PLC
The Marquess, Covent Garden
Fully retractable roof extension scheme approved for a popular Covent Garden Public House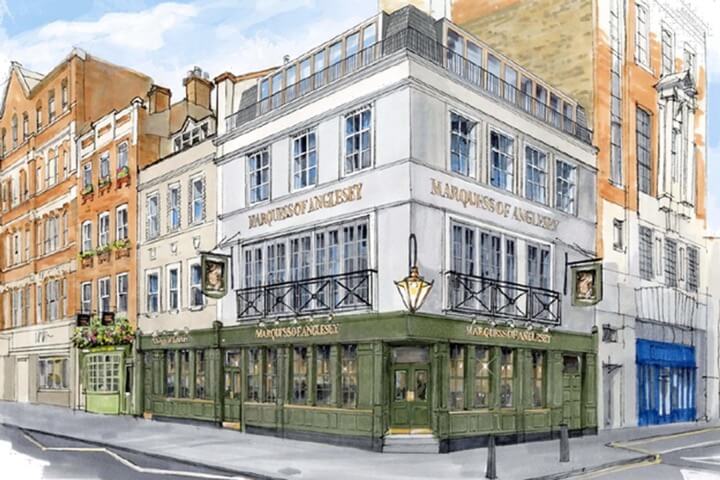 The Marquess is located opposite the Royal Opera House in the busy Covent Garden area. The pub is in need of refurbishment and was also losing trade during the summer months as there is no available outdoor space for drinking and dining especially when compared to alternative offers in the area.
The proposals sought for a new mansard roof extension with a fully openable roof and glazed doors, which would provide for flexible trading, allowing the area to be used in both good and bad weather. The proposals also sought for new plant and associated external works to the property to make it more attractive and appealing to patrons.
Following a pre-application and application process, we secured planning permission, with no pre-commencement conditions.
Given the prominent corner position of the site in this busy conservation area, this was a brilliant result for our client.
Summary of achievements
Provision of planning advice throughout the pre-application and application process;
Review of co-consultants' documents prior to submission;
Preparation of a Pre-application and Planning Statement including for the justification of proposals, including shopfront and signage.