YHA
14 Noel Street, London
Acting on behalf of the YHA, we successfully secured permission to enable the expansion of an existing youth hostel, located in the Soho Conservation Area and Westminster Stress Area, to provide 150 additional bed spaces.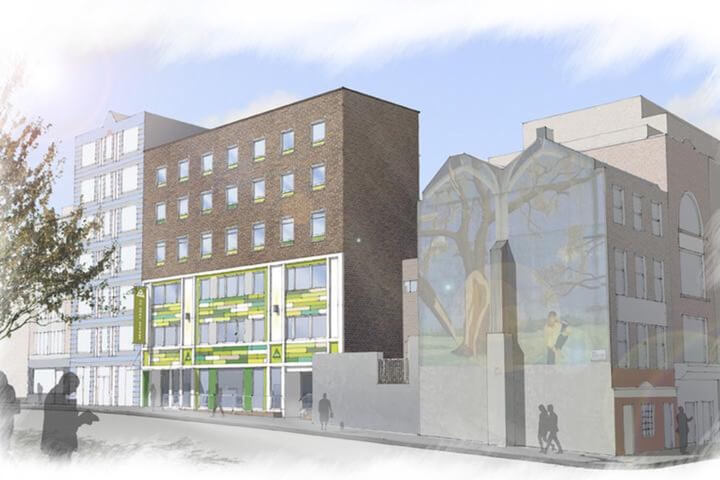 In 2014 we were instructed to assist the YHA to increase the capacity of their Central London hostel at Noel Street, Westminster. The upper floors at 14 Noel Street were already in use by the YHA as a hostel providing low cost accommodation to travellers.
The YHA had acquired the lower three floors of the building, along with the basement, and sought to expand their popular Westminster hostel. With their operation currently limited to the three upper floors, a permission to utilise the entire premises would enable them to increase the number of bed spaces from circa 100 to approximately 250.
Following successful pre-application discussions with Westminster City Council, we secured planning consent in December 2014. A five year permission was negotiated to provide the YHA with some time flexibility to implement the expansion.
The key planning issues were the impact of the hostel use on the amenity of the area and the acceptability of the external elevations on the character and appearance of the Soho Conservation Area. We provided a robust response to a detailed objection from the existing ground floor occupier and support was secured from both council officers and the Planning Committee.
Summary of achievements
Providing planning strategy and policy advice
Co-ordination of the pre-application discussions and planning application submission
Positive negotiation with Westminster City Council to overcome objections and secure officer and committee support for a five year permission