Travelodge
Highbridge, Somerset
When a Town Council objected to plans for a new 75 room hotel, claiming it conflicted with their visitation statement, Planning Potential prepared a concise and effective planning response. Presented in front of Sedgemoor District Council Planning Committee, we were able to secure the consent needed from members.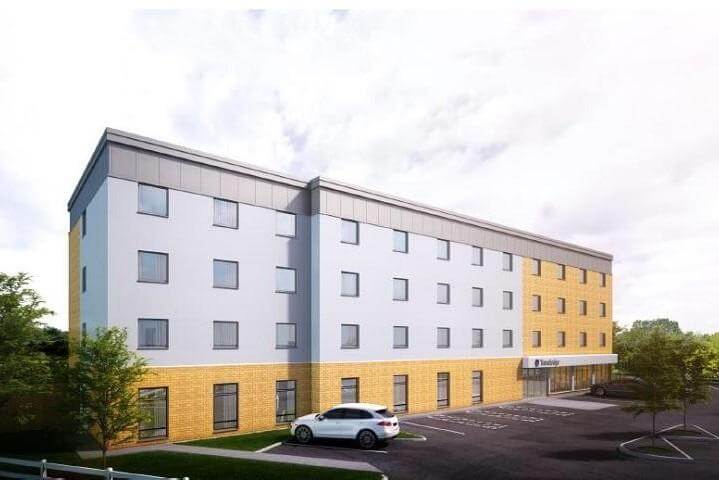 Proposals for a 75 room Travelodge hotel, with associated car parking and landscaping, had hit a roadblock following a recommendation for refusal from the local Town Council. Objections focussed on the impact on existing hotels in the area, concerns about extra traffic at a nearby motorway junction, and the loss of business and industrial land being incompatible with the Council's vision statement.
Planning Potential were asked to help respond to these objections, with sound planning justification, when the application came before the District Council Development committee. Focusing on the economic benefits of the increased tourism in Highbridge, as well as the job opportunities from the hotel, its bar and café, while drawing attention to the fact the site had remained undeveloped for the past 15 years, helped show the local planning authority that the development would form a positive contribution to the area.
Planning Potential presented its case at Committee, securing a planning consent, without costly and time-consuming alterations to the scheme.
Summary of achievements
Working closely with the Council, client and other stakeholders to understand initial concerns.
Project managing appropriate consultants to orchestrate and compile a persuasive planning case.
Presentation at committee, leading to a successful planning consent.