Southampton Gateway — Bouygues Developments Ltd
Southampton
350 Student rooms developed in a mixed-use scheme incorporating a landmark building in Swaythling, Southampton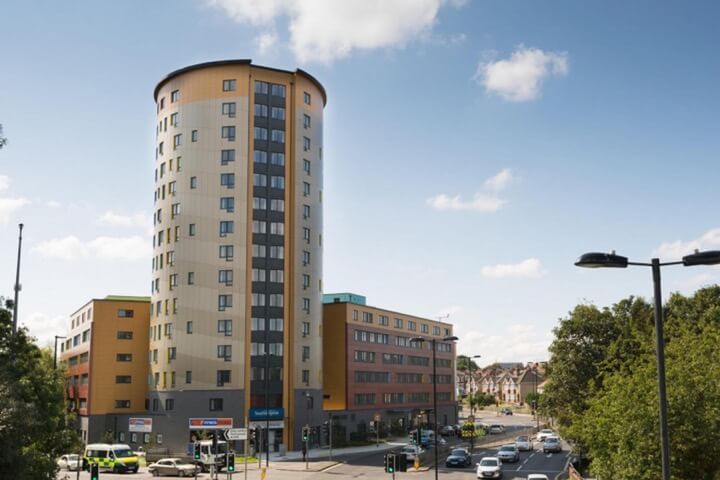 Planning Potential provided a comprehensive planning and community consultation service to secure consent for a 14-storey landmark tower, with 350 student rooms, a health centre, pharmacy, retail units and community space in the Swaythling area of Southampton. The scheme was unusual in its nature in the suburban setting, and provides a striking contrast to the two storey dwellings that predominate.
Planning Potential worked closely with Care Capital and Southampton Primary Care Trust, the site owners, to obtain planning permission for this exciting new landmark scheme in Southampton. Planning Potential formulated the planning and consultation strategy which included engagement with local people and businesses, including a pre-application community consultation event.
Planning Potential produced the Planning Statement and the Statement of Community Involvement, detailing the process and outcome of the consultation as part of the planning application submission. The company were appointed by the construction company, Bouygues Developments Ltd to secure the discharge of conditions to allow the scheme to be built.
The scheme is now operational and provides student accommodation for the University of Southampton.
Summary of achievements
Provided pre-application public consultation
Prepared the Planning Statement and SCI and co-ordinated the application documents and submission
Presented the application scheme at the Council's Planning Committee
Secured variation and discharge of planning conditions
Assistance with negotiations on S106 obligations in respect of student car ownership