Rick Stein
Marlborough, Wiltshire
We overcame local concerns about the loss of retail and office space, in order to secure planning and listed building consent for a new Rick Stein restaurant in Marlborough, Wiltshire. The new restaurant will bring an attractive, Grade II-listed property back into use.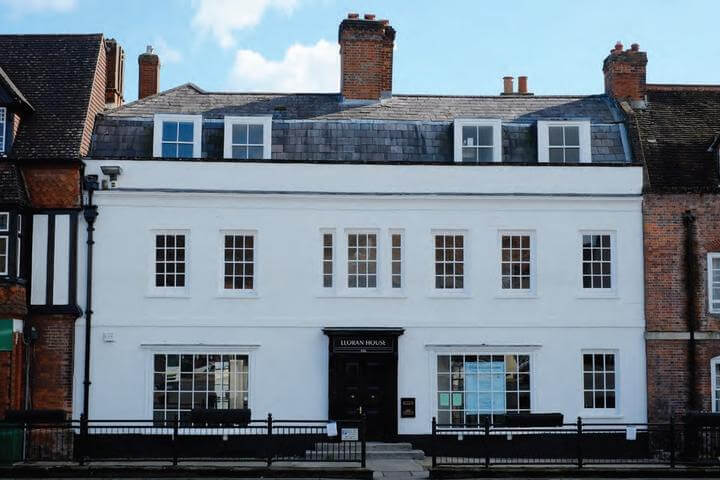 Acting on behalf of Rick Stein OBE, we sought permission to change the use of Lloran House on Marlborough High Street. The Grade II-listed property was formerly occupied by two retail units at ground and basement levels, with offices above. The building, which had been vacant for a number of months and was in need of investment, was identified as suitable for a new Rick Stein restaurant.
Local council policies opposed the loss of retail and office space, apart from in exceptional circumstances, where applicants are able to demonstrate the wider benefits of a change of use. Our proposals explained that, apart from reinstating an important heritage asset in a sustainable and sensitive manner, the proposed restaurant would also generate around 40 new employment opportunities, as well as making a valuable contribution to the local economy.
Having prepared a clear and compelling case, we coordinated the preparation and submission of planning and listed building applications. We carefully monitored the progress of the application, liaising with council officers and members of the project team to ensure that all consultee comments were addressed. Our consultation team also ensured that elected members were fully informed about the proposals and understood the many benefits.
When neighbouring residents raised questions about the impact of the new restaurant, we coordinated the submission of a noise report, odour management statement and waste management statement to allay their concerns. Planning permission and listed building consent were simultaneously granted by officers, under delegated powers, in February 2016.
Summary of achievements
Preparation of clear and compelling statements to justify the change of use and highlight the many benefits
Preparation and submission of a planning and listed building application
Monitoring the progress of the application
Provision of additional information to address consultee responses
Consultation with elected members to support the application
Enabling the reinstatement of an important heritage asset
Enabling the creation of a sustainable new restaurant, which will contribute to the local economy