Pathfinder Group
Jersey Avenue, London Borough of Harrow
Permission secured for clever extension and refurbishment of care home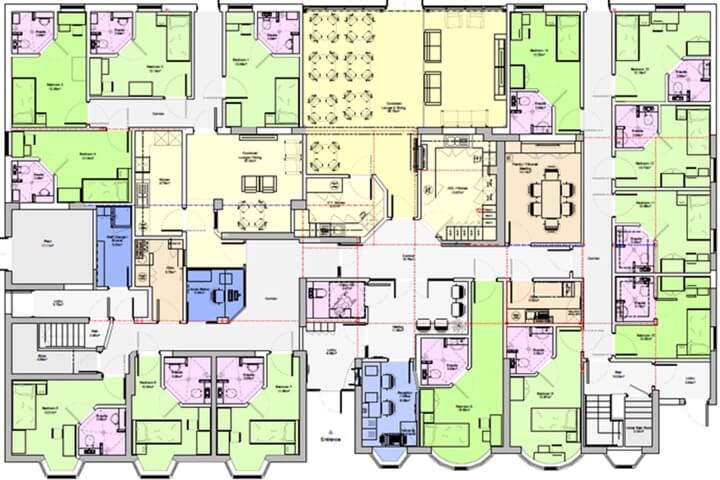 Planning Potential were asked to assist on the project following a number of unsuccessful attempts to secure consent for various extensions to the building. The site comprised a vacant 26-bed care home with a large rear garden. The care home no longer met Care Quality Commission requirements and the challenge was to retain the same number of bed spaces and provide additional communal and extra-curricular spaces, without building at second floor level.
Planning Potential were able to bring fresh ideas to the project and suggested a scheme comprising a single storey rear extension with the communal/education spaces accommodated within single storey outbuildings in the rear garden.
We were able to secure a pre-application meeting with senior officers who supported the approach in principle.
The application was submitted and supported by a detailed planning justification, which received officer delegated approval with no conditions to discharge.
Summary of achievements
Input into successful scheme design
Detailed pre-application discussions
Negotiating away conditions