Gleeson Strategic Land
Land adjoining Trayne Farm, Barnstaple
We successfully secured outline permission for a new housing development of up to 80 units in North Devon.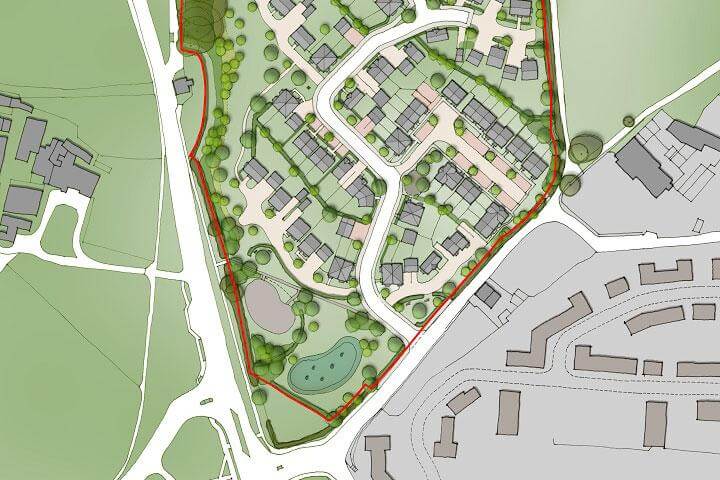 Acting on behalf of Gleeson Strategic Land, we were instructed to promote a vacant greenfield site through the local plan process, and secure outline planning permission for up to 80 houses on land outside the settlement boundary. The site adjoined Trayne Farm in Barnstaple.
We provided full consultancy support services – from coordination of the masterplan and application submission, to advice on conditions and the Section 106 legal agreement.
Following the grant of Outline Consent in July 2015, we were retained by the client to submit two further applications.
Summary of achievements
Preparing a representation on the council's local plan and promoting the site for development
Preparation of a planning submission, including a Planning and Affordable Housing Statement
Provision of strong project management services
Coordinating the submission of the application and monitoring its progress
Input, review and assessment of stakeholder concerns
Detailed discussions and negotiations with officers, including S106 negotiations