Colten Care
Braemar Court and Braemar Lodge, Stratford Road, Salisbury
Acting on behalf of Colten Care, we successfully obtained planning permission for the development of a high quality comprehensive scheme to provide two semi-detached Care Homes in Salisbury.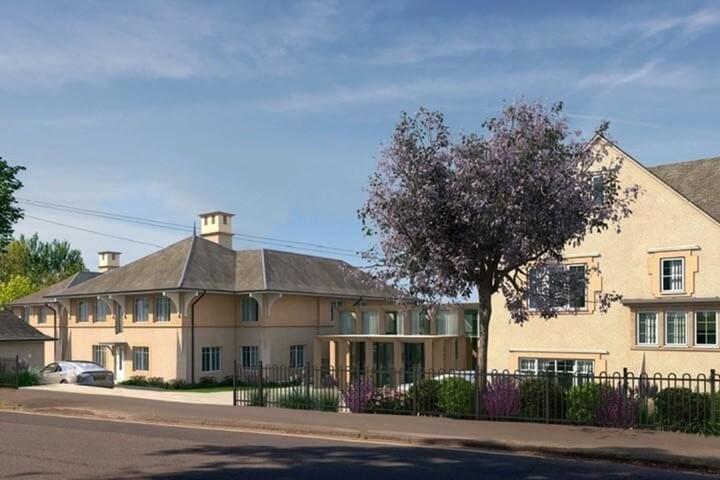 Working closely with the Local Planning Authority and key local stakeholders, Planning Potential successfully obtained planning permission for the demolition of the vacant Stratford Court care home and the erection of a new replacement care home, and the upgrade and refurbishment of the existing Braemar Lodge care home. The scheme creates two distinct 'semi-detached' care homes with self-contained state-of-the-art facilities to meet modern high standards of care, including dementia and bariatric care.
Considerable pre-application engagement was undertaken prior to the submission, which included meetings with Councillors, Officers at the Council, and the local stakeholders to explain the key benefits of the proposals. We adopted a coordinated approach, working closely with Colten Care's development arm to ensure careful management of the entire planning process, from pre-application discussions, all the way through to determination.
The Client brief included a challenging requirement for phasing, to allow the delivery of the scheme in two separate phases. Colten Care required the demolition of the vacant care home and the erection of a new replacement care home in Phase 1, to allow the residents of the existing care home to decant to the new home while the existing care home is refurbished in Phase 2. Planning Potential ensured the requirements of the Client were met through a positive and proactive approach with Officers, which will allow the Client to implement the scheme in accordance with their preferred approach, whilst ensuring that the scheme remained policy compliant at all levels.
Planning Potential also worked closely with the wider consultant team and the Council to overcome Design, Arboricultural, Drainage and Ecology issues, and successfully negotiated a number onerous planning conditions. Planning Potential also secured permission without the need for pre-commencement conditions, which allows development to commence at the earliest opportunity. The planning permission was decided under delegated authority following an earlier call in from a Local Member, after Planning Potential worked closely with the Planning Officer and Local Member to alleviate initial concerns.
Summary of achievements
Management of a proactive pre-application advice process and promotion of the scheme to Council Officers and key local stakeholders
Close liaison with Officers, and post submission meetings to proactively respond to issues as they arose
Successfully delivering the Client brief that included a challenging requirement for phasing
Securing approval with no pre-commencement planning conditions via a proactive approach
Ensuring development could commence at the earliest opportunity
Securing planning approval under delegated authority following an earlier call in from the Local Member, which reduced risks and avoided unnecessary delays