Chelsea Construction
Lansdowne Walk, Holland Park
Having secured consent to enable the extension of the neighbouring dwelling, we were instructed to submit an application for refurbishment works to this large family dwelling on Lansdowne Walk.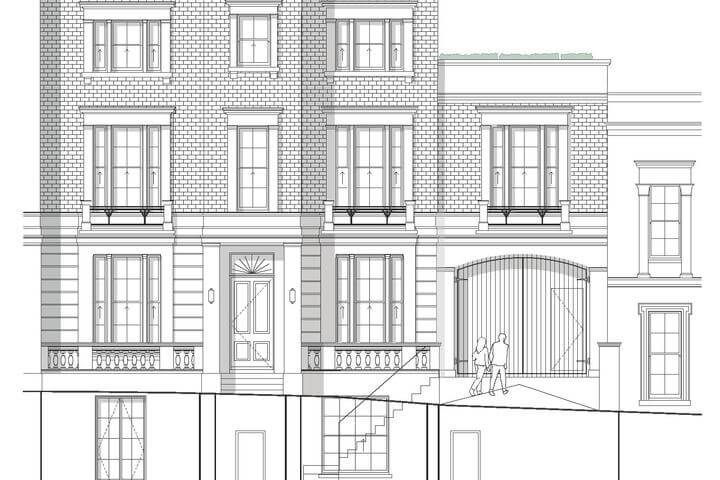 The property is located in the Ladbroke Conservation Area and is identified as making a positive contribution to the character and appearance of the Conservation Area.
The proposals included the demolition of an existing 1960s side extension and its replacement with a traditional extension more akin to the original villa. The planned works also included new fenestration to the front and rear, a basement extension, and a lower ground floor extension to the rear of the property.
The planning application met with tough opposition from local residents, due to the proposed treatment of the rear terraced areas and the extent of the demolition. In response to the representations made to the council during the consultation period, it was decided that the application should be withdrawn to allow for detailed discussions with local residents. Following a detailed consultation programme, there were no objections to the revised scheme and the application was approved under delegated powers. We were subsequently instructed to discharge the pre-commencement conditions to enable the works to take place.
Summary of achievements
Provision of pre-application advice
Consultation with neighbours
Review of co-consultants' documents prior to submission
Preparation of a Planning and Heritage Statement
Coordination of the planning application submission
Application monitoring
Provision of strategic advice throughout the process
Ongoing liaison with the planning authority