ASDA
Rayleigh
Planning Potential secured a Reserved Matters permission for a new neighbourhood centre anchored by an ASDA store at appeal demonstrating that the store would not harm local vitality and viability.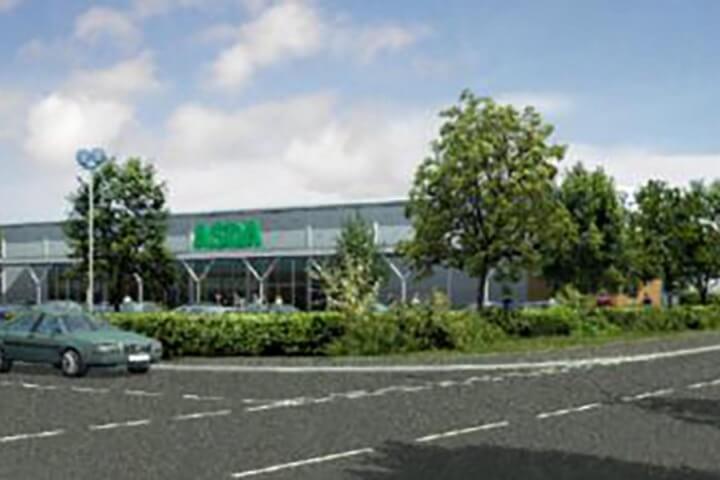 Planning Potential originally provided advice for an outline permission which permitted a large mixed-use development comprising; housing, neighbourhood centre, public open space, primary school and leisure centre.
Planning Potential co-ordinated the submission of a Reserved Matters Application for the neighbourhood centre element of the wider outline scheme, comprising an ASDA store and a separate mixed-use building providing, floorspace for retail and community uses. The scheme promoted the ASDA store as the anchor for the new neighbourhood centre.
Members overturned a positive officer recommendation, on the grounds of highway impact, amenity, and the impact of the proposed ASDA on nearby shopping centres.
Planning Potential co-ordinated a Written Representations Appeal, with the Inspector allowing the appeal and concluding that "…the ASDA store in particular would not have an adverse effect on the vitality and viability of Rayleigh Town Centre and Hullbridge local centre, and would help stem the current leakage of trade."
Planning Potential were successful in demonstrating that the ASDA would be of an appropriate size to anchor the neighbourhood centre to serve the northern area of Rayleigh, which was at the time experiencing leakage out of the catchment, whilst not being overly dominant to the extent that it would impact negatively on nearby centres.
Summary of achievements
Providing strong project management and coordinating application submission
Working closely with ASDA's communications team to co-ordinate public exhibitions and local stakeholder meetings
Fostering a strong relationship with Officers at an early stage
Leading S.106 negotiations
Coordinating and preparing appeal submissions