ALDI
Bishop's Stortford, Hertfordshire
Permission was secured for a stand-alone Aldi food store in an edge of centre location close to Bishop's Stortford rail station in East Hertfordshire. The site is located in a Conservation Area and required detailed and sensitive discussions to achieve consent.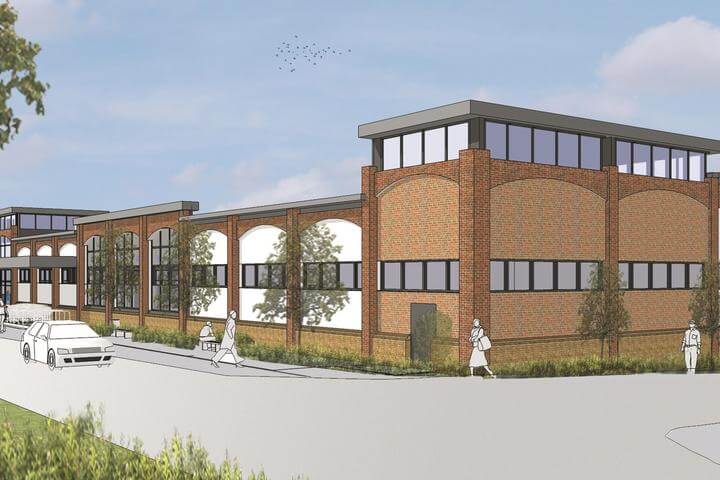 The site was previously occupied by a car servicing business, requiring support from planning officers for the principle of redeveloping the site for a change of use. Due to the central location of the site, detailed discussions were required to address local concerns in respect of design and local highways.
We undertook discussions with local stakeholders to progress a design that was acceptable to Aldi while also being respectful of the local character of the Conservation Area and the historic nature of Bishop's Stortford town centre. The design progress took note of local materials, helping to secure the support of officers and stakeholders.
By presenting a case demonstrating that the scale of the food store would not have a significant impact on the local network, nor local parking pressures, we were also able to overturn initial local highways opposition.
The result was a positive recommendation from officers and a clear majority at planning committee.
Summary of achievements
Provision of a Planning and Retail Assessment
Securing pre-application support from local planning officers
Coordinating preparation and submission of planning application
Coordinating consultation exercise
Securing positive response from officers and local stakeholders
Overturning initial local highways opposition
Obtaining clear majority from members at planning committee
Contributing to Section 106 negotiations