Adidas, Foubert's Place, Soho
Westminster
Planning permission was secured for a new shopfront in a Conservation Area for incoming tenant, Adidas, through positive engagement with Westminster's Planning and Conservation Officers.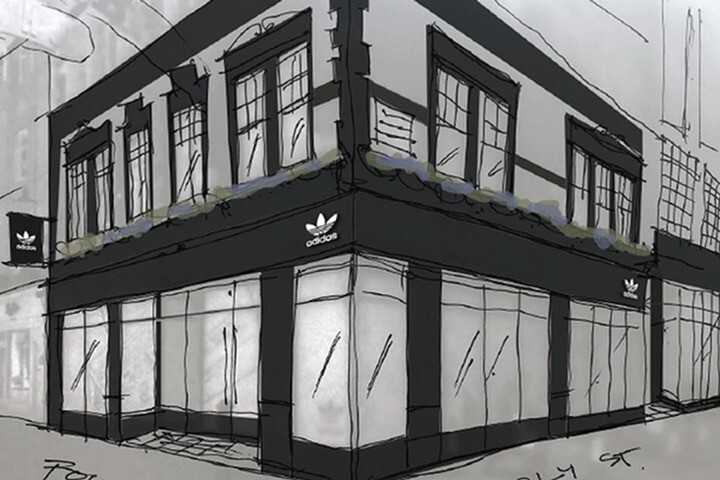 The application sought permission for shopfront alterations to the historic public house to allow for more expansive active window displays to the prominent corner unit. The proposals allow for the introduction of the new Adidas Originals flagship store in the heart of the Carnaby Street shopping area.
Whilst much of the shopfront was historic, including 12 granite pilasters that once would have separated numerous separate bar entrances to the historic pub, it was proven that the areas chosen for reconfiguration were later additions with no architectural or historic interest. With this justification, a positive relationship with the LPA's conservation team was struck and approval soon followed.
The application showed the importance of undertaking archival research when dealing with non-designated heritage assets and in developing positive working relationships with our counterparts at the Council.
Achievements
Heritage and Planning Advice
Successful Application of Archival Research to Justify Proposals
Positive Liaison with Conservation Officer
Securing Planning Permission Within the 8 Week Determination Period