News
Planning Potential Promotions
24 April 2019
We are committed to supporting and developing all our staff and we are pleased to announce these recent promotions in recognition of the outstanding contributions they have made to the business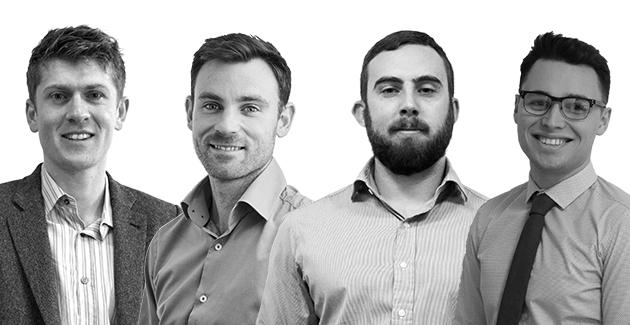 Planning Potential has announced a number of promotions. Sam Deegan, who is based in the company's Harrogate office and Paul Galgey, who is based in London, have both been made associates. Sam joined the business in October 2013 and has more than nine years' experience working in both the public and private sectors. Paul joined the London office in February 2013, having previously worked in the convenience property development team of a leading retailer. Sam and Paul have both developed a breadth of experience working on retail, leisure and residential sector developments. Paul now sits in the London residential team where he is responsible for the day-to-day coordination of major planning applications for leading housebuilders.
Also in Planning Potential's London office, Tom Davies has been promoted to Senior Planner. He joined the business in 2014, having gained his initial experience in the public sector, where he worked in a planning policy team. Since joining Planning Potential, Tom has gained considerable experience working on a variety of residential, hospitality and care sector schemes.
Finally, Planning Potential's specialist communications and engagement consultancy – Communications Potential – has announced the promotion of Sean Groves to Communications Manager. Sean joined the business in February 2018 and has successfully managed a number of consultation and engagement projects, as well as helping to grow this specialist area of Planning Potential's business.
Planning Potential Director Stuart Slatter comments: "We are fortunate to have a very strong team of conscientious, capable and resourceful planners. We are committed to supporting and developing all our staff and we are pleased to announce these recent promotions in recognition of the outstanding contributions they have made to the business."
Pictured left to right: Sam Deegan, Paul Galgey, Tom Davies and Sean Groves.