News
High Streets Task Force: an exclusive interview with Penny Moss!
9 October 2020
Earlier this week, Planning Potential broke the news that Penny Moss, Associate in our specialist commercial team, has been appointed as a High Streets Task Force (HSTF) Expert.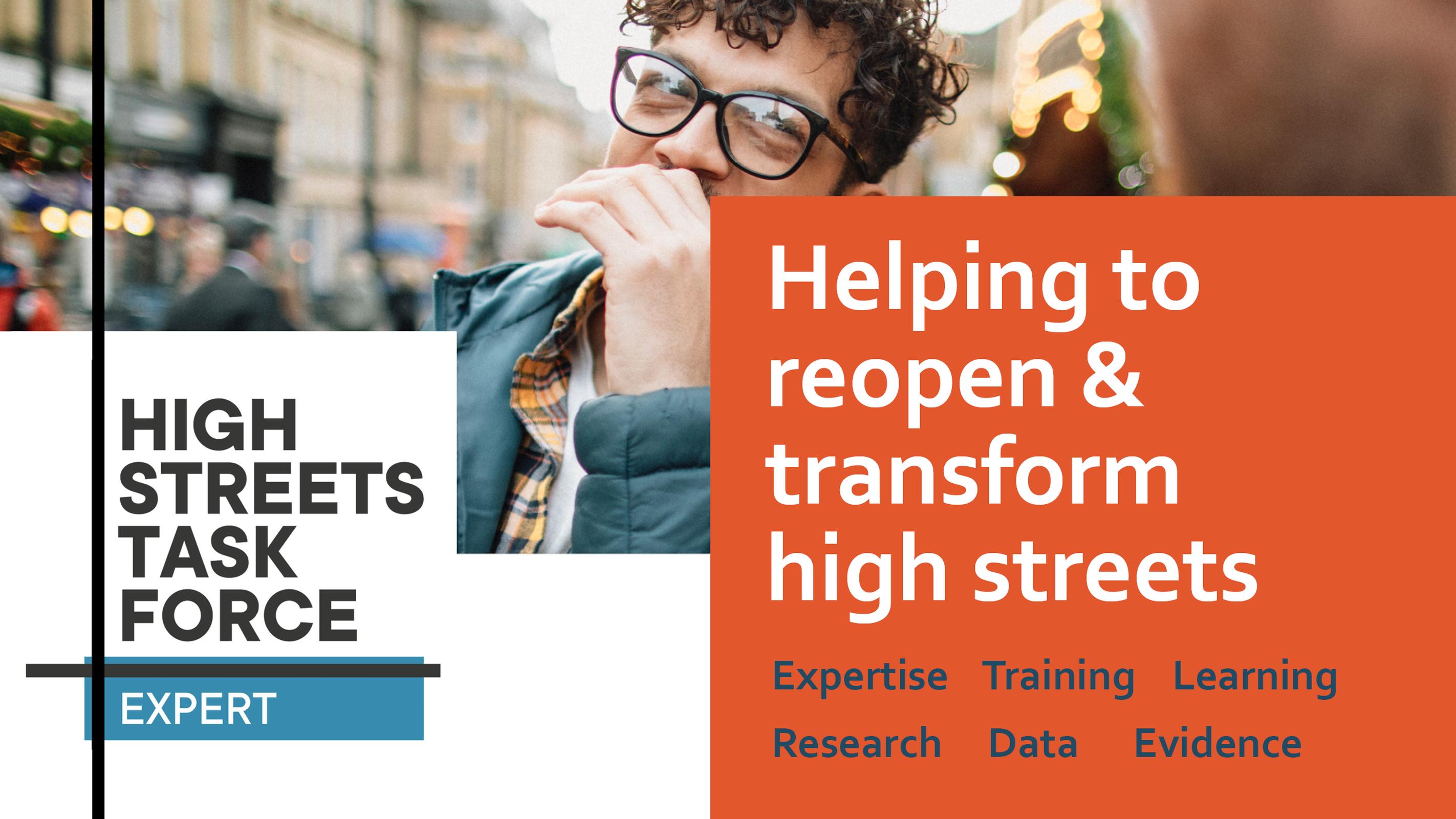 Earlier this week, Planning Potential broke the news that Penny Moss, Associate in our specialist commercial team, has been appointed as a High Streets Task Force (HSTF) Expert.
Planning Potential's communications team sat down with Penny to find out if her appointment means discounted lattés and ribbon cutting, or whether there is something bigger afoot. Not being planners or place-makers, we needed a HSTF for dummies breakdown.
Sean Groves: So, this High Street Task Force, what's it all about?
Penny Moss: In a nutshell, the High Street Task Force's mission is to make sure that local centres – high streets and town centres to you and me – are future ready. It's about creating spaces, both inside and out, that can adapt and accommodate different uses, building longevity into our high streets.
SG: Who's involved?
PM: The Task Force has appointed a team of specialists to help local leaders in town centres and high streets across England. The Government commissioned the Task Force in 2019 to spearhead the response to changing local centres, and we're lucky to have a stellar network of Experts, Mentors and Facilitators on board, not to mention an alliance of big hitters including The BID Foundation, PwC, RTPI, Civic Voice, and many more.
SG: Will we be seeing your touring TV studios and briefing the Secretary of State?
PM: Fortunately, Piers Morgan hasn't been in touch, but I wouldn't rule it out.
The Task Force was commissioned by the Government, so there's no doubt that ministers will be interested in our work.
SG: Does your appointment as an Expert mean long weekends touring historic high streets across the country?
PM: It's certainly an excuse to do some serious research on cafés at every available opportunity.
SG: How will the High Streets Task Force to make a difference?
PM: It's bringing together a range of professionals from different disciplines. I mentioned some of the names who form the alliance, but there are dozens of professionals who will bring strategic vision, guidance and networks to the table.
As I see it, our job isn't to grab headlines. We want to empower local change-makers by providing knowledge, advice, training and data to help local people transform their high streets.
SG: As an Expert, I'm assuming you have almighty powers to transform the high streets. Given your passion (obsession) for cycling, can we expect to see more cycle lanes and parking in local centres?
PM: I'm known for always being able to find a good coffee and cake stop when out on bike rides. You can expect priority super cycle highways (makes navigation a lot easier) straight to the door of the best coffee and cake in town, with secure cycle parking nearby.?Maybe somewhere near a train station for when you get carried away and eat too much cake and can't ride home!?
Seriously though, if we can make centres more accessible and attractive by active modes of travel and reduce reliance on the car then this will be beneficial on many different levels.
SG: As part of Planning Potential's White Paper Series, you talked about Class E (readers can click here to view). Is the Government on the right track here?
PM: The introduction of Class E is certainly a welcome step in improving flexibility and reducing uncertainty. Businesses do not evolve in neat "use classes", so this flexibility is welcomed. But what the commissioning of the High Streets Task Force proves is that Class E is – and must – form part of a wider strategy.
SG: We're inundated with negative news about the state of the nation's high streets. Are there any positive signs for the future?
PM: There are centres up and down the country doing great things at the moment. For me, the best change happens when local residents are fully involved. The customer is king, after all.
It's also important that we provide centres that are attractive to the whole range of society. The teenagers of today are the consumers of the future, therefore we need to think about integrating them rather than excluding them.
SG: How has HRH (Penny's cat, for unfamiliar readers) reacted to your appointment?
PM: Initially somewhat sceptical, and more interested in what impact it would have on his dinner being on time, the almighty powers of being an expert do not exceed his powers!