News
Reaping rewards from your rural estate
8 November 2019
"According to Government figures, 62% of UK farmers are having to diversify, alongside running a traditional working farm"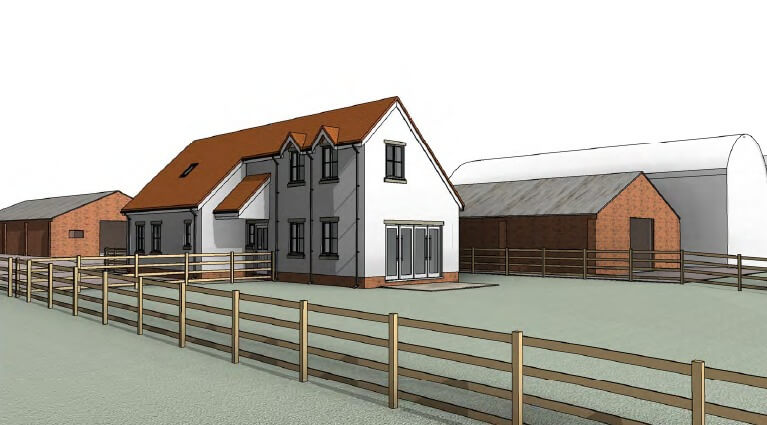 The discourse around diversification on farms and estates is not new and it remains a hot topic of discussion for those in the agricultural sector. Increasing energy costs, intense competition and the uncertainty that surrounds the B word has meant many British farms are looking at new ways to make ends meet, therefore avoiding the adage of putting all eggs in one basket.
According to Government figures, 62 per cent of UK farmers are having to diversify alongside running a traditional working farm. This diversification doesn't stop at branching out away from traditional crops. Family farm shops, education centres, solar farms, knitwear production and idyllic venues for hire have also been successfully rolled out.
Leveraging the need for new housing, office space and other forms of development, which all continue to be demands within the respective Local Authority jurisdiction, has triggered a new breed of opportunity. Instead of putting redundant buildings out to pasture, a more productive and efficient use of existing barns and other structures through the Permitted Development (PD) rights mechanism allows the renovation of redundant barns and outbuildings to be converted into attractive habitable spaces, such as houses for permanent occupation or holiday cottages. This would avoid going through the rigmarole of the often lengthy, fraught, and costly planning process.
With over half of those currently diversifying expecting to do so further within the next five years, and the majority of those who have already diversified deeming it a success in terms of profitability, it is reasonable and realistic to expect that diversification will only gather momentum.
Appropriate and commensurate development opportunities can represent a realistic and deliverable way to combat and overcome the ongoing challenges within rural and agricultural sectors. Planners, politicians and just about anyone will be obsessing about the fallout from Brexit until the cows come home and, unlike the uncertainty this has instilled, now is the time to strike through the PD rights and the wider planning apparatus.
At Planning Potential, we have a wealth and breadth of experience appraising parcels of land, advising on strategy and planning prospects, promoting land through the Local Plan process and securing development proposals on parts of wider farming and rural enterprises. If you are interested in considering development potential on any part of your land, we welcome your call and any questions you might have on this topic.
Jamie Pert, Senior Planner