News
Business Boosted by Historic Buildings
5 July 2019
"Despite the clear positives highlighted by the survey, operating a business from a listed building is not without its challenges."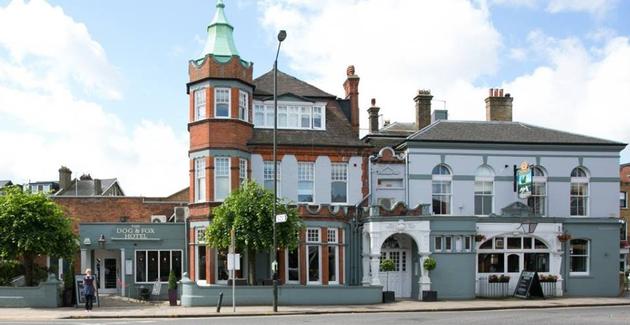 In a rare piece of good news for the UK's struggling high street, a survey of more than 500 businesses across the country has found that business owners and operators based in listed buildings benefit from their historic premises. The survey was conducted as part of the Survey of Listed Building Owners 2018, carried out by Historic England.
A wide range of businesses in the retail, hospitality, professional services, technology and administration sectors were surveyed. The respondents ranged from those who own and rent premises, to high street chains and independent businesses.
The results show that 85 per cent of businesses operating in historic buildings express satisfaction with their premises. Nearly two thirds - 62 per cent - of all respondents felt trading from a listed building enhanced the business.
The value of character
The external appearance and local context of the listed buildings were cited as the most significant benefits of trading from a historic building, as they give a positive first impression to both existing and prospective clients and customers. The responses also show that businesses appreciate how a historic streetscape, with a unique local character, can attract customers and boost footfall.
Historic England has long promoted the idea that well maintained historic high streets can bring great economic and environmental advantages, both through making places more attractive to businesses and giving local people a sense of pride in their area. The survey clearly indicates a trend amongst business owners and operators who are buying-in to Historic England's vision.
The findings have led to the recent £40 million government pledge to revive historic high streets around the country, as part of the 'Future High Streets Fund'.
Challenges
Despite the clear positives highlighted by the survey, operating a business from a listed building is not without its challenges.
42 per cent of the survey sample identified restrictions on extending their listed premises as an issue. 40 per cent of businesses also highlighted concerns around disabled access, with many finding the nature of their building, and in some cases planning restrictions, a frustration.
Respondents also cited the challenge of quirky internal layouts and emphasised how important a supportive landlord is when it comes to proactive maintenance. Local authority landlords faced some criticism in this respect.
Restricted parking, often in town and city centre locations, was raised as a key issue. Some businesses have appealed to local authorities to consider their needs when setting parking arrangements.
Listed Building Consent
The results revealed the positive news that over half of respondents felt the listed building consent process helped them make changes and avoid damaging the significance of the building. Moreover, nearly half of those polled reported that the process helped them understand what was important about the building. Interestingly, the responses revealed that businesses would value more help from local authorities, clear language and consistent advice.
Whilst the listed building consent process has clearly aided businesses operating in historic settings, the steps required to prepare a robust application are often challenging, and applicants can always benefit from specialist advice. Our in-house heritage team provide a range of bespoke services to owners of listed buildings, as well as those simply interested in buying or leasing. If you have any questions regarding heritage requirements, our experts can talk you through the process and set out the opportunities available to you.
Sam Elloit, Planner